Returned orders happen – we help make it hassle-free
An Important Part of Your Customer Service Program
Returns processing is an important and necessary part of every business, and especially for those selling direct-to-consumer.
Allowing online customers to return products without frustration helps replicate the in-store retail shopping experience and build customer relationships. When done well, it can even help increase repeat sales and promote positive word of mouth. Yes, that's true even from customers who return products!
On the other hand, when the returns process is a hassle or unfriendly, it can lead to lost sales and negative comments – potentially multiplied many times over on social media and through negative reviews. That's why having a robust returns processing service is such an important part of your customer service plan.
At QuickBox, we provide full returns services to most of our clients:
Same-Day Customer Refunds
We accept returned products with same-day customer refund processing Monday through Saturday.
Optimized Return-to-Stock
Detailed return-to-stock monitoring ensures that your re-sellable product is placed back into inventory to save on costs.
Product Refurbish and Repair
We offer services to maximize the number of items that can be resold, including re-packing, re-tagging, shrink-wrapping, and garment steaming and cleaning.
We Build Solutions to Facilitate Your Customer Returns
During the onboarding process, we ask our clients for a statement of their returns policy, criteria for product disposal, quarantine, or return-to-stock, as well as reporting requirements to facilitate crediting and subsequent customer service actions. We'll then devise a solution for optimal implementation of the policy, using customized packing slips or insert cards, prepaid returns labels, return merchandise authorization (RMAs), and returns reporting for policy enforcement.
Our Promise: Fast, Friendly, Accurate Service
Fast, Friendly, Accurate. It's not just a tagline – these three fundamental values drive every action, behavior, and decision we make at QuickBox:
We react quickly to things that may adjust on a daily basis. Your orders are packed the same day and delivered on time to your customers.
We make great service a priority at QuickBox. We want our friendly and responsive team to feel like an extension of yours, right down the hall.
We take care to ensure all packages arrive in good order to your customers and your inventory is accurately stated in our warehouse.
Pricing
We offer competitive pricing and will provide you with a custom quote based on the unique needs of your business. Please contact us using the button below or by calling 720-990-5642. We look forward to discussing your business and how a partnership with QuickBox can help you reach your objectives.
You Can Rely on QuickBox to Meet Your Service Level Expectations
Easy Integration with Your Shopping Cart
Integrate your online store with QuickBox's iQ Connect. We support today's popular eCommerce and CRM platforms.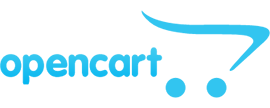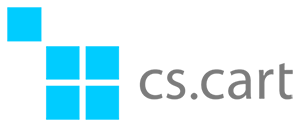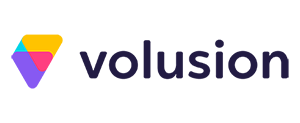 Read the Latest from Our Blog
Find industry insights, best practices, and educational information to help optimize your operations, grow your business, and gain repeat customers.