Subscription Box Fulfillment
Packing and shipping services to delight and retain your subscribers
End-to-End Fulfillment for Subscription Commerce
Direct-to-consumer subscription-based services are popular for good reason – not only are they a source of recurring revenue for businesses, but they also provide greater ease, convenience, and cost savings for customers. Subscription boxes introduce them to new brands aligned with their interests – from beauty products to pet care.
If you are one of the many D2C businesses providing a subscription-based service, you already know how important customer retention is. Getting your products to customers accurately packed, properly shipped, and delivered on time is critical for earning and keeping customers.
Your customers will get the products they love on a regular schedule, accurately packed and aligned with your branding instructions. You, in turn, can increase your bottom line by improving efficiencies and saving money on shipping, packaging, and kitting.
Custom Packaging and Kit Assembly
We'll help to make sure your customer's first impression of your brand - and each one thereafter - is one to remember.
Working with you and our shipping carriers, we'll help you determine the most cost-effective shipping methods and warehouse location for your products.
Our iQ dashboard provides meaningful metrics, from top product orders to warehouse and parcel carrier performance tracking.
Fast, Friendly, Accurate Service 7 Days a Week
At QuickBox, we consider ourselves an extension of your brand, working to ensure your customers receive their orders quickly, without error or damage. We process all orders the same day they are received, 7 days a week. And we're sticklers for accuracy, with quality control measures integrated throughout our process to prevent errors.

We're also committed to delivering a seamless experience to you, and make friendly, accessible client support a priority. Consider our experienced team an extension of yours – responding to your questions in real time and helping you monitor the key metrics of your business.


400,000 Square Feet of Warehouse Space


Domestic and International Shipping


Integration with All Popular eCommerce Platforms


FEFO/FIFO Inventory Control



Robust Data Insights via iQ Client Portal
How QuickBox eCommerce Fulfillment Works
eCommerce fulfillment with QuickBox is easy:
Integrate Your Shopping Cart
We support today's popular eCommerce, CRM, and Order Management Systems.
Select one or more of our warehouses based on where you – and your customers – are located.
Your customer clicks the "Buy" button and we pick, pack, and ship the order - quickly and accurately.
Pricing
We offer competitive pricing and will provide you with a custom quote based on the unique needs of your business. Please contact us using the button below or by calling 720-990-5642. We look forward to discussing your business and how a partnership with QuickBox can help you reach your objectives.
You Can Rely on QuickBox to Meet Your Service Level Expectations
Easy Integration with Your Shopping Cart
Integrate your online store with QuickBox's iQ Connect. We support today's popular eCommerce and CRM platforms.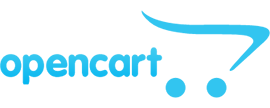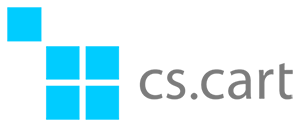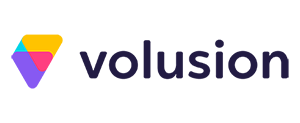 Read the Latest from Our Blog
Find industry insights, best practices, and educational information to help optimize your operations, grow your business, and gain repeat customers.