Retail and B2B Fulfillment
B2B logistics for multichannel vendors
We'll Help with the Ins and Outs of Retail Fulfillment
If you sell directly to retailers, you likely know that fulfilling product to this market can be complex, requiring advanced IT integration and strict compliance to the individual requirements of each retailer. We can help. QuickBox has the operational expertise to ensure your retail orders are flawlessly prepared and delivered to your customers.
Whether shipping to big-box retailers, HSN or QVC, wholesale marketplaces, mid-level brick-&-mortar retail chains, or mom & pop stores, we coordinate fulfillment across all your sales channels by providing a single source for inventory management and order fulfillment.
Vendor Compliance Management
Our strict QC controls ensure compliance with packaging and routing, labeling, product marking, pallet type and specifications, and more.
We can integrate directly with our client's host system or provide a web-based portal for EDI visibility and management.
Custom Packaging and Kit Assembly
We'll package your product to your specifications – and help you stand out on the store shelf!
We print UCC-128 / GS1-128 labels with integrated ASNs to facilitate shipment visibility.
Our Client Services Team Is Dedicated to Your Success
We make great service a priority at QuickBox and want our team to feel like an extension of yours. You'll have direct access to a support team dedicated to your success who will anticipate your needs and respond to inquiries in real time. Each day you'll receive reports with your key business/fulfillment metrics, including inventory stock status.
You'll receive:
Friendly, Responsive, and Experienced Support


Daily End-of-Day Reports with Key Business Metrics


Consultative Guidance on Postage and Packaging
Our Promise: Fast, Friendly, Accurate Service
Fast, Friendly, Accurate. It's not just a tagline – these three fundamental values drive every action, behavior, and decision we make at QuickBox:
We react quickly to things that may adjust on a daily basis. Your orders are packed the same day and delivered on time to your customers.
We make great service a priority at QuickBox. We want our friendly and responsive team to feel like an extension of yours, right down the hall.
We take care to ensure all packages arrive in good order to your customers and your inventory is accurately stated in our warehouse.
Pricing
We offer competitive pricing and will provide you with a custom quote based on the unique needs of your business. Please contact us using the button below or by calling 720-990-5642. We look forward to discussing your business and how a partnership with QuickBox can help you reach your objectives.
You Can Rely on QuickBox to Meet Your Service Level Expectations
Robust Technology Integration Capabilities
We support a host of EDI and Marketplace integrations, and our IT team is available to help. We can also work with you on custom integrations.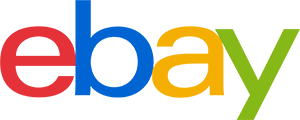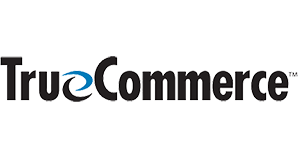 Read the Latest from Our Blog
Find industry insights, best practices, and educational information to help optimize your operations, grow your business, and gain repeat customers.